Alexander Halpern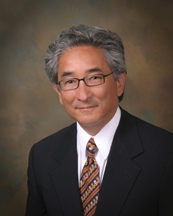 Alex Halpern has practiced law in Colorado since graduating from the University of Denver College of Law in 1976.  He has had a wide-ranging career assisting clients throughout the State and the country.  Alex has based his reputation on providing the highest quality professional services carefully designed to meet the special circumstances of each client.  Today, his practice is focused on representing non-profit organizations, public schools and school administrators, small businesses, and individuals in their business and personal needs.


Alex Halpern represents nonprofit, charitable organizations throughout the United States in the initial stages of incorporation, in obtaining federal income tax exempt status, and in their on-going activities.  Working for nonprofits requires specialized knowledge in such areas as soliciting and receiving donations of cash and property, foreign and domestic grant making, obtaining church status, compensation and parsonage agreements, and financial compliance.  In addition, nonprofits often require legal assistance in corporate law, real estate, intellectual property, banking and financial transactions, publishing and speaking contracts, immigration, insurance, and general business transactions.

Alex has served as general counsel to the Shambhala USA association of Buddhist churches, charities, and educational nonprofits since 1990.  In that role, he has overseen the organization and activities of affiliated organizations in the United States, Canada, Europe, South America, Mexico, and New Zealand.  He also serves as counsel to the United States organizations of many of today's most prominent Buddhist teachers, including the Pundarika Foundation (Ven. Tsoknyi Rinpoche), the Yongey Foundation (Ven. Mingyur Rinpoche), the Khyentse Foundation (Ven. Dzongsar Khyentse Rinpoche), the Ripa Ladrang (Ven. Namkha Drimed Rinpoche), Mind and Life Institute (HH Dalai Lama), and the Pema Chodron Foundation.

In addition to religious organizations, the firm also represents non-profit schools and educational charities, peace and social action organizations, healthcare organizations, public interest law firms, and membership organizations.

Alex Halpern has specialized in representing public schools and school-related organizations for over thirty years.   Until he formed his own firm in 2001, Alex was the lead litigation counsel for one of the most prominent school law firms in Colorado.  He has represented school clients in federal and state trial courts across the State and before the Colorado Supreme Court and the Tenth Circuit Court of Appeals.  His experience includes constitutional and civil rights law, school finance, teacher dismissals, student rights and responsibilities, interscholastic athletics, and construction and environmental litigation.

Alex is also an experienced counselor.  He has been the general counsel for the Colorado High School Activities Association  for over thirty years.  Alex also serves as the general counsel to the Colorado Association of School Executives.  He has served as special counsel for numerous school districts when their general counsel have a conflict or require specific expertise.
---